Introduction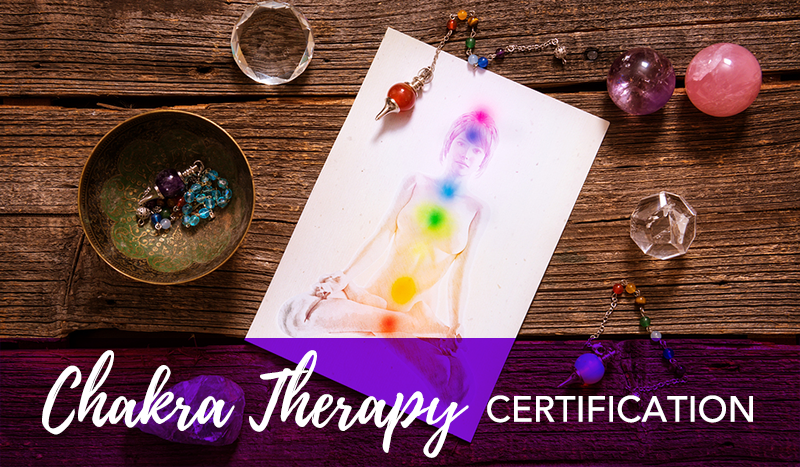 Introduction
Hello and welcome! I'm so pleased to have you the Chakra Therapy Certification course. You've embarked on a journey of self-discovery, healing, and awakening, and I assure you that you will be a different person when you've completed this course.
You will learn all about the chakras, how they work, and how they've been influencing your life. You'll be introduced to different healing modalities, and how they apply to chakra work. Finally, you'll learn how to create your own personal healing rituals (including creating your own chakra workout!), how to work with others by facilitating powerful healing sessions, and how to share your knowledge about the chakras with others through teaching introductory classes.
My Story
When I first began my journey through the chakras, I had no idea how much it would change my life. Learning about the chakras helped me to understand myself in mind, body, and soul; and also empowered me to take charge of my circumstances and write my own story. Some say that the goal of life is to "know yourself", and learning about the chakras will help you do just that.
When I first started practicing chakra healing techniques, I was in my early 20s, I had a son, and I was working as a nurse (a job I loved, but knew wasn't my ultimate calling). Since then, I've started my own business, had another son, gotten divorced, moved houses, had another baby, remarried, and gone back to school... Whew! It's been a wild ride, but I've always drawn on my energetic toolkit to help me weather the storms of life.
The chakras will take you on a lifelong journey of learning. I've gained so much by going down this path, and I hope the same for you.
Wishing you health, wealth, and happiness,

Timmie Horvath, E-RYT, YACEP, HHP
Founder of The Sacred Wellness School of Healing Arts
Reiki & Energy Healing Master Teacher
Certified Aromatherapist & Certified Aromatherapy Teacher
To learn more about me, click here: https://www.sacredwellness.co/about
Connect With Me
Web: https://www.sacredwellness.co
Facebook: fb.me/sacredwellnes.co
Instagram: @sacredwellness.co
Disclaimer
The statements in this course have not been evaluated by the FDA are not intended to diagnose, treat, cure, or prevent disease.
The information and techniques in this course do not constitute medical advice. 
You should always seek medical advice from a qualified doctor in the case of illness.
While all suggested practices are offered in good faith, the author (Timmie Horvath) cannot accept responsibility for any illness arising out of the failure of the student/individual to seek medical advice from a qualified medical doctor.